Auto & Recreational Vehicles Insurance
Affordable Plans with Full Coverage
Insurance for Your Everyday and Recreational Vehicles
You don't know what might happen tomorrow, but you can plan for it. Your Hylant personal insurance expert is dedicated to helping protect you, your family, and your property.
Hylant's team will help you get the coverage you need to protect your vehicles. We're experienced and able to cover your vehicle needs, whether you're insuring your everyday car, motorcycle or recreational vehicle.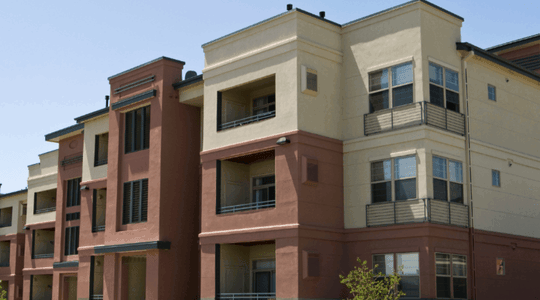 Standard Auto Insurance Policy
Auto insurance protects you against financial loss if you have an accident. It is a contract between you and the insurance company. You agree to pay the premium and the insurance company agrees to pay your losses as defined in your policy.

Auto insurance provides property, liability and medical coverage:
Property coverage pays for damage to or theft of your car.
Liability coverage pays for your legal responsibility to others for bodily injury or property damage.
Medical coverage pays for the cost of treating injuries, rehabilitation and sometimes lost wages and funeral expenses.
Power Sport and Recreational Vehicles
Power sports vehicles can provide maximum fun but still require the same insurance protection as any other piece of expensive property you own. In fact, they may need more insurance since they also create a potential for liabilities.
Your recreational vehicle is just like an automobile, a moving vehicle that can cause bodily injury and property damage to others. You should secure liability insurance to cover any damages you may inadvertently inflict. This policy can also help cover the cost of environmental cleanup after an accident that causes the spillage of a toxic chemical or other pollutant.
Liability coverage will have limits that work on both a per-incident and per-policy basis. They may also have a deductible that requires an out-of-pocket contribution for each incident or year.
Get an Auto Insurance Quote
Looking for coverage? Get an auto insurance quote today.
Get a Quote
Get a Motorcycle Insurance Quote
Looking for coverage? Get a motorcycle insurance quote today.
Get a Quote
Get a Watercraft Quote
Looking for coverage? Get a watercraft insurance quote today.
Get a Quote
Get a RV Quote
Looking for coverage? Get a recreational vehicle insurance quote today.
Get a Quote
What Our Clients Are Saying
"I love that Hylant is a one-stop shop for all my insurance needs. No other provider could cover all my assets, including cars in other states. Now I have a convenient binder and a single point of contact."
Neal Rothermel, CEO, VMS Indianapolis
"Switching and consolidating my insurance policies to Hylant was and continues to be a great decision for me, my family, and my businesses. Not only is there direct customer service, but the service is amazing. From guiding me through insurance decisions for my businesses and helping me understand what my options are, to answering the phone on a holiday weekend when I needed help figuring out a rental car situation after an accident, Hylant's team and approach has made all the difference in the world. So easy to save money and secure your insurance needs at the same time."
Trusted Advisors
Hylant team members are ready to advise you and help you confidently address your needs.
Find a Hylant Team Member
Connect with Us
Not sure what's right for your situation? Fill out a form and an expert will help you find the best solution for your needs.
Get Started